mikeh wrote:Pen, I am still waiting for an explanation of why the fourth leg, in the Noblet and Vieville and Conver, could not be behind the bateleur's leg, straight up and down and totally hidden by his leg. You only showed that it couldn't behind his leg at an angle to it, partly visible at the top, something I had conceded to Debra already. Or did I miss something? (I have tried "Arghhh!!", but it doesn't help.)
Now I'm screaming "Arghhhhh"! If the fourth leg were behind the Bateleur's leg, not only would the table top be outside the bounds of artistic licence, given even the casual attitude to perspective shown in these drawings, but unless that leg was attached to the centre of the table top rather than on the corner, his body would have to go through it.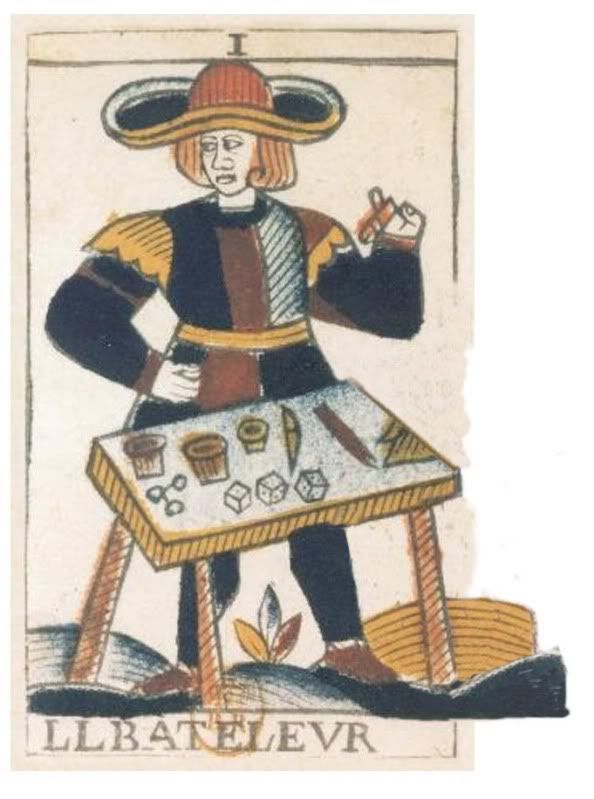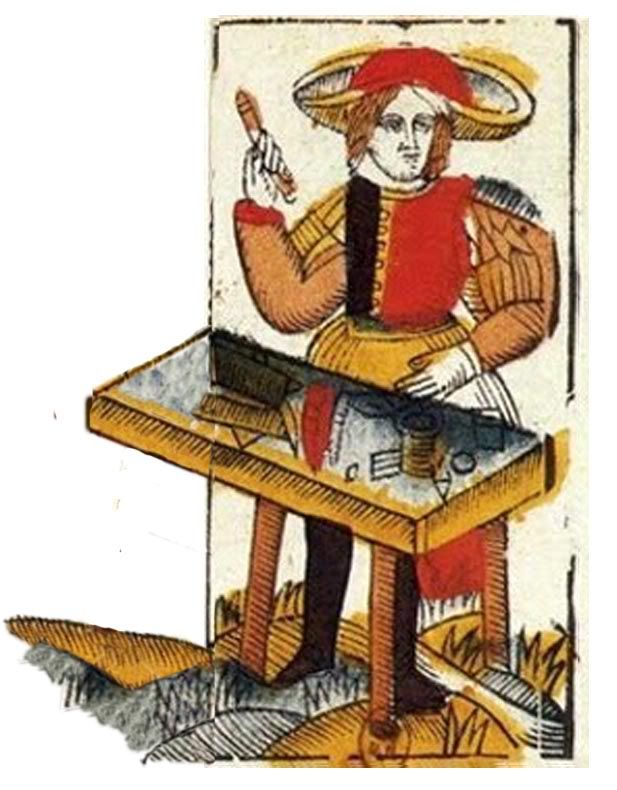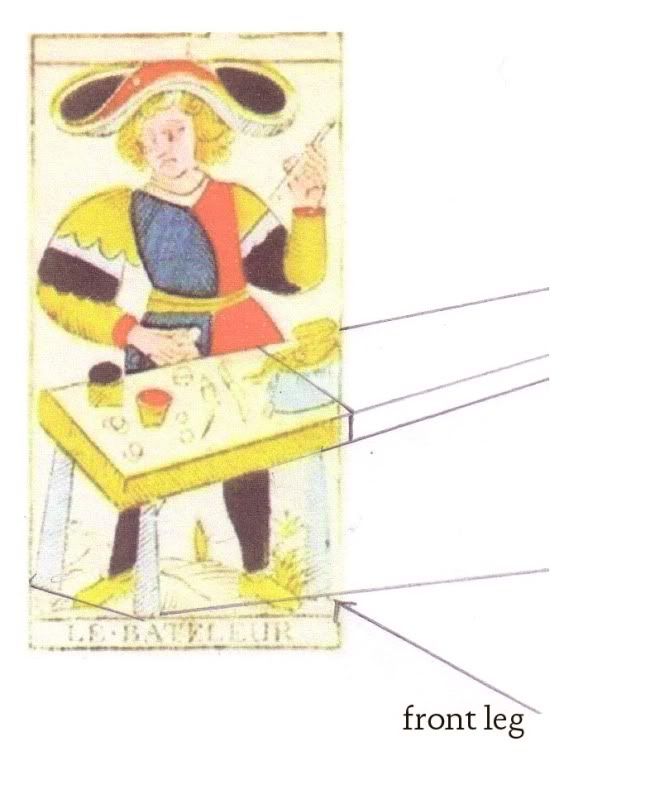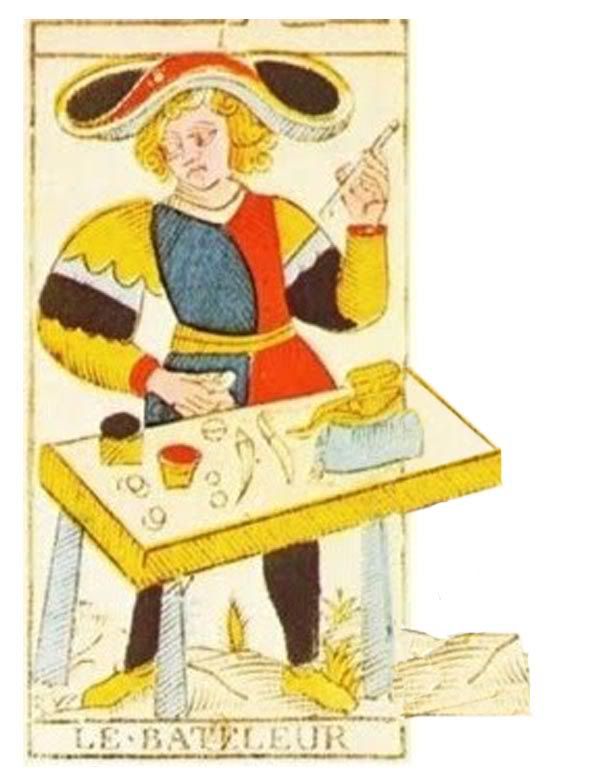 I've done all I can with this now, I guess everyone will have to decide for him/herself, as I've said more than once on this thread. Regarding the stabilty of three-legged tables, as I said before, it depends on where the third leg is positioned - the table Debra's drew would certainly work, what we have to ask is (given the visible table top on each card) whether that sort of table is possible/likely.
Pen