Following some older lines ...
4. cycle formerly in the Villa della Magliana http://www.villediroma.com/villapapalemagliana.htm

This seems to be an interesting story, as we find again persons connected to the Lazzarelli-hypothesis: ...

The building was initiated by

Pope Sixtus

in 1480, 8km distance from the center of Rome, on the Tiber - at the Road to Fiumicino / Built by Pope Innocent 8 (1484–1492. and

Julius 2

- (1503–15). In this Villa Pope Leo X died - 1522. It was abandoned later ... (cause Sacco di Roma ?)

"Qui si apre il grande salone delle feste detto anche delle Muse, un vasto ambiente rettangolare che era anticamente decorato ad affresco e che conserva ancora un monumentale camino del tempo di Giulio II. Erano raffigurate alle pareti le Dieci Muse, ora collocate al Museo di Roma di Palazzo Braschi. "

One picture I found:

"Giovanni di Pietro detto lo Spagna, Euterpe, secondo decennio del XVI secolo, affresco staccato, Museo di Roma, Palazzo Braschi, Roma, già Villa della Magliana"

http://www.italica.rai.it/rinascimento/ ... t_1512.htm

... but seems to be painted in the time of pope Leo (Giovanni di Medici) or late Julius (the picture address is "iconografia/prot_1512.jpg", possibly indicating, that the work is given to 1512 (which would be then commissioned by Julius).
at ...
viewtopic.php?f=12&t=463&start=60#p6426
Here's a picture of an older exhibition. In the background is Apollo and Muses with similarities to the Mantegna Tarocchi:
http://passatoprossimo.museodiroma.it/mostra/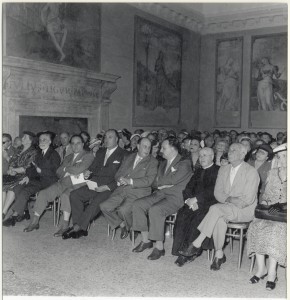 Pubblico che assiste alla conferenza per l'inaugurazione della mostra nella sala del Museo di Roma che prendeva nome dal ciclo di affreschi con Apollo e le Muse provenienti dalla

villa papale alla Magliana
I detect these ...
http://catalogo.fondazionezeri.unibo.it ... leria=true
Apollo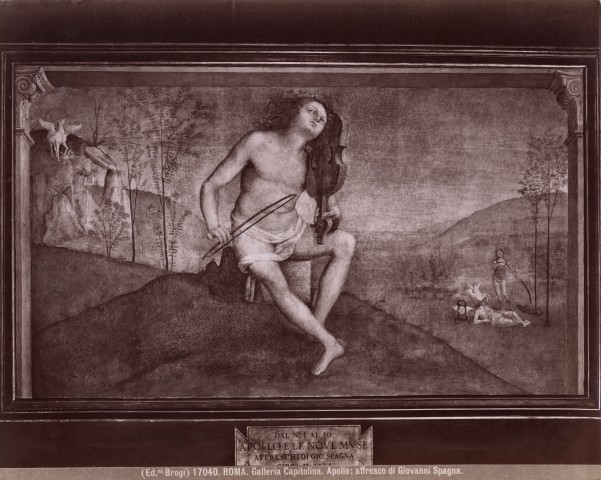 Calliope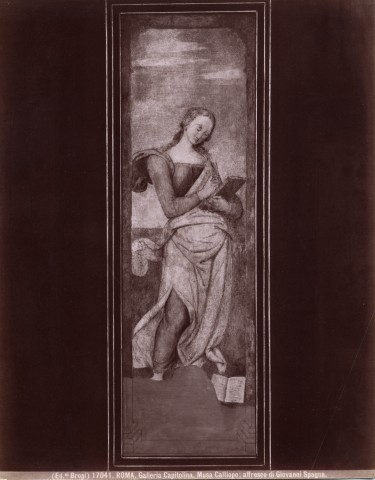 Clio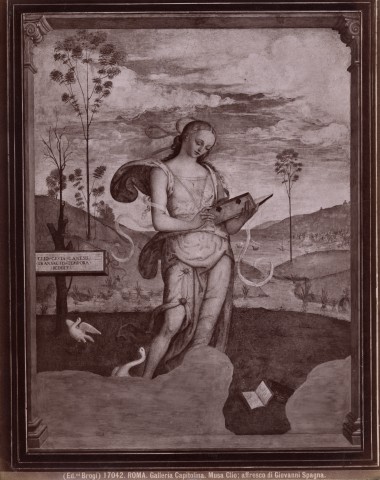 Erato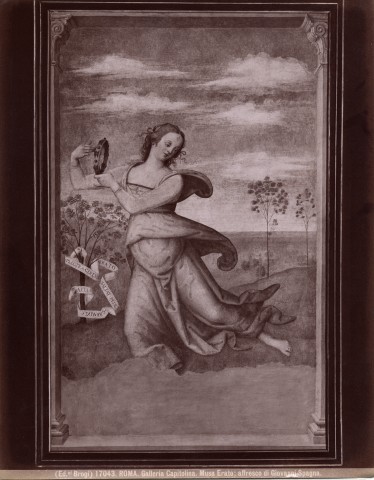 Euterpe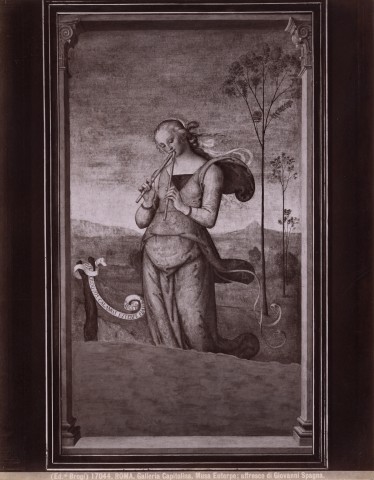 Melpomene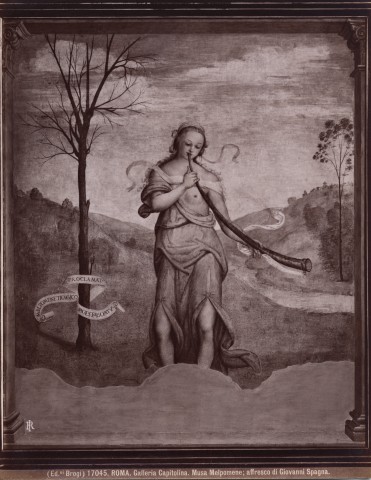 Polimnia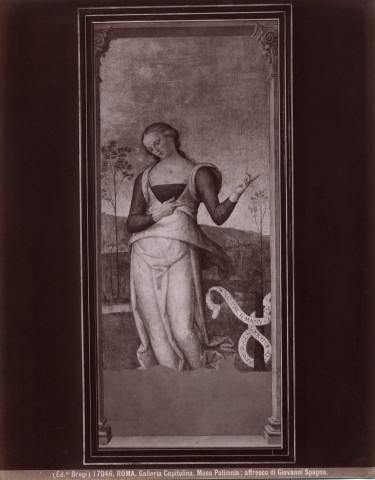 Talia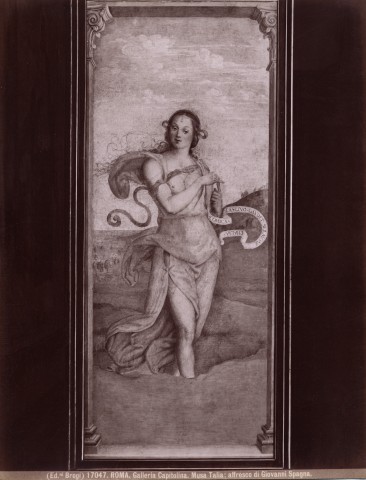 Terpsicore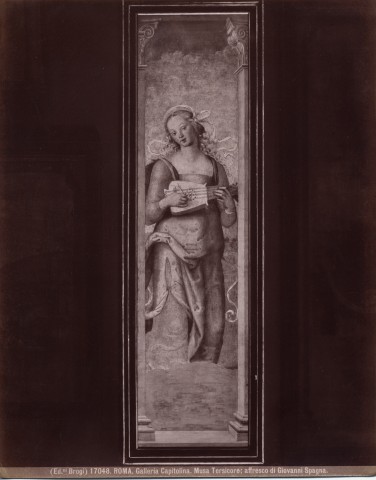 Urania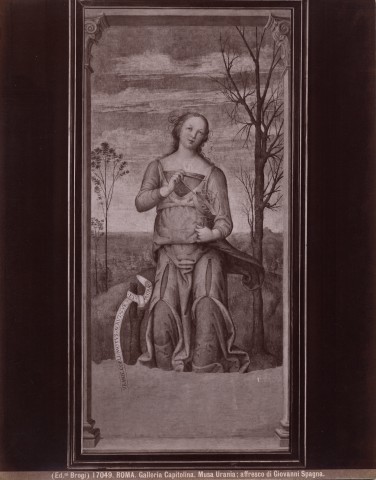 Some pictures in color are given at this flickr page:
https://www.flickr.com/photos/dealvariis/16331827001/
One meets different names for the artist ... flickr gives "Gerino da Pistoia",
http://catalogo.fondazionezeri.unibo.it/
gives "Pietro Vannucci", the text below the pictures gives "Giovanni Spagna".