Reliefs am Erker zeigen Maximilian I. mit seinen beiden Gemahlinnen, Kanzler, Hofnarr, Moriskentänzer und Wappen (Originalreliefs im Tiroler Landesmuseum). Im Hintergrund der Reliefs verläuft ein Spruchband mit Zeichen, die erst 2006 teilweise entschlüsselt wurden (4. "Wort" = Chryst…, 10. "Wort" = nihil). Es handelt sich des Weiteren u. a. um lateinische, griechische und hebräische Buchstaben, u. U. auch um ägyptisierende Hieroglyphen.
https://de.wikipedia.org/wiki/Goldenes_Dachl
https://en.wikipedia.org/wiki/Goldenes_Dachl
There are used Latin, Greek and Hebrew letters and also Egyptian hieroglyphs. Not all signs are understood.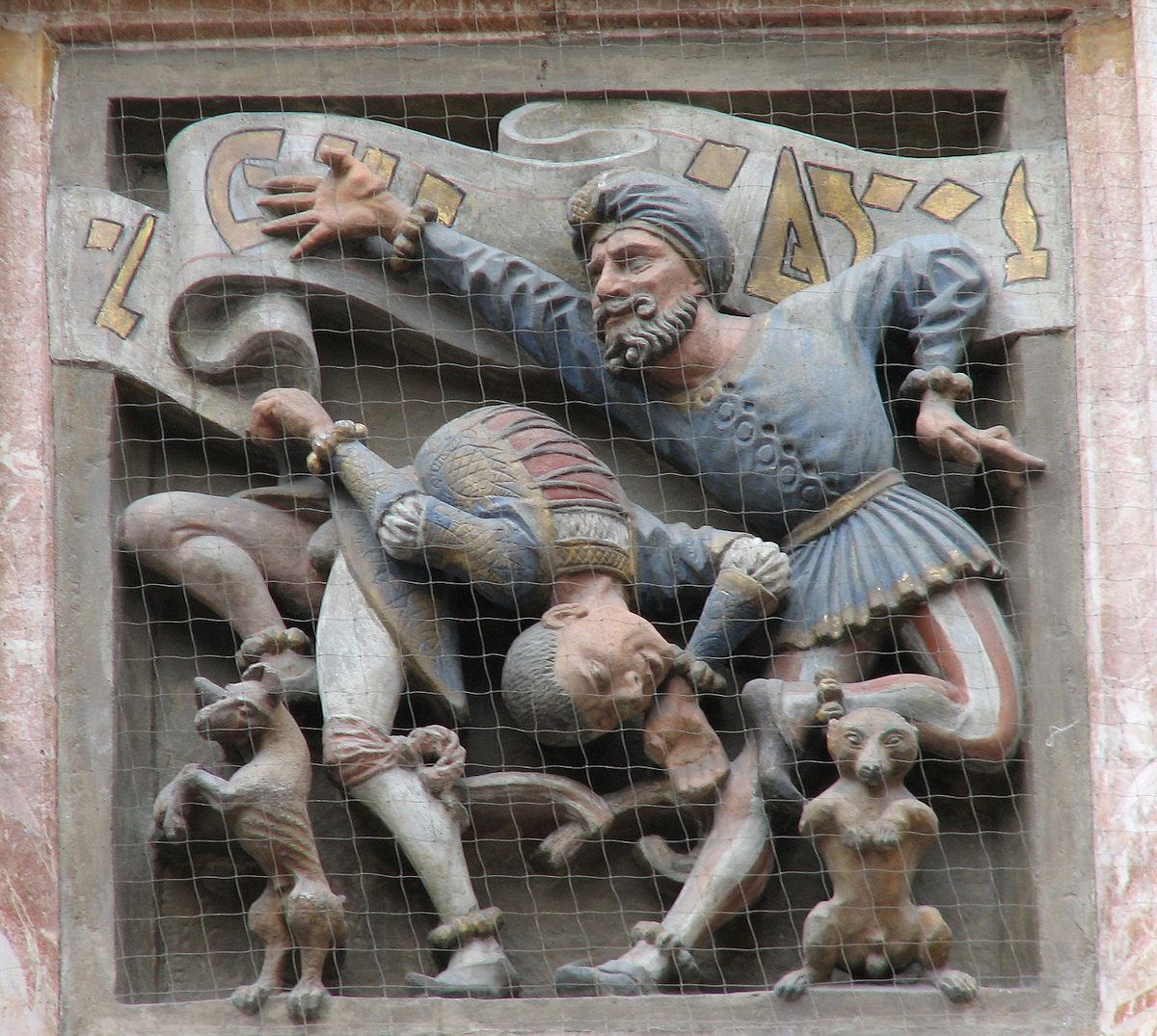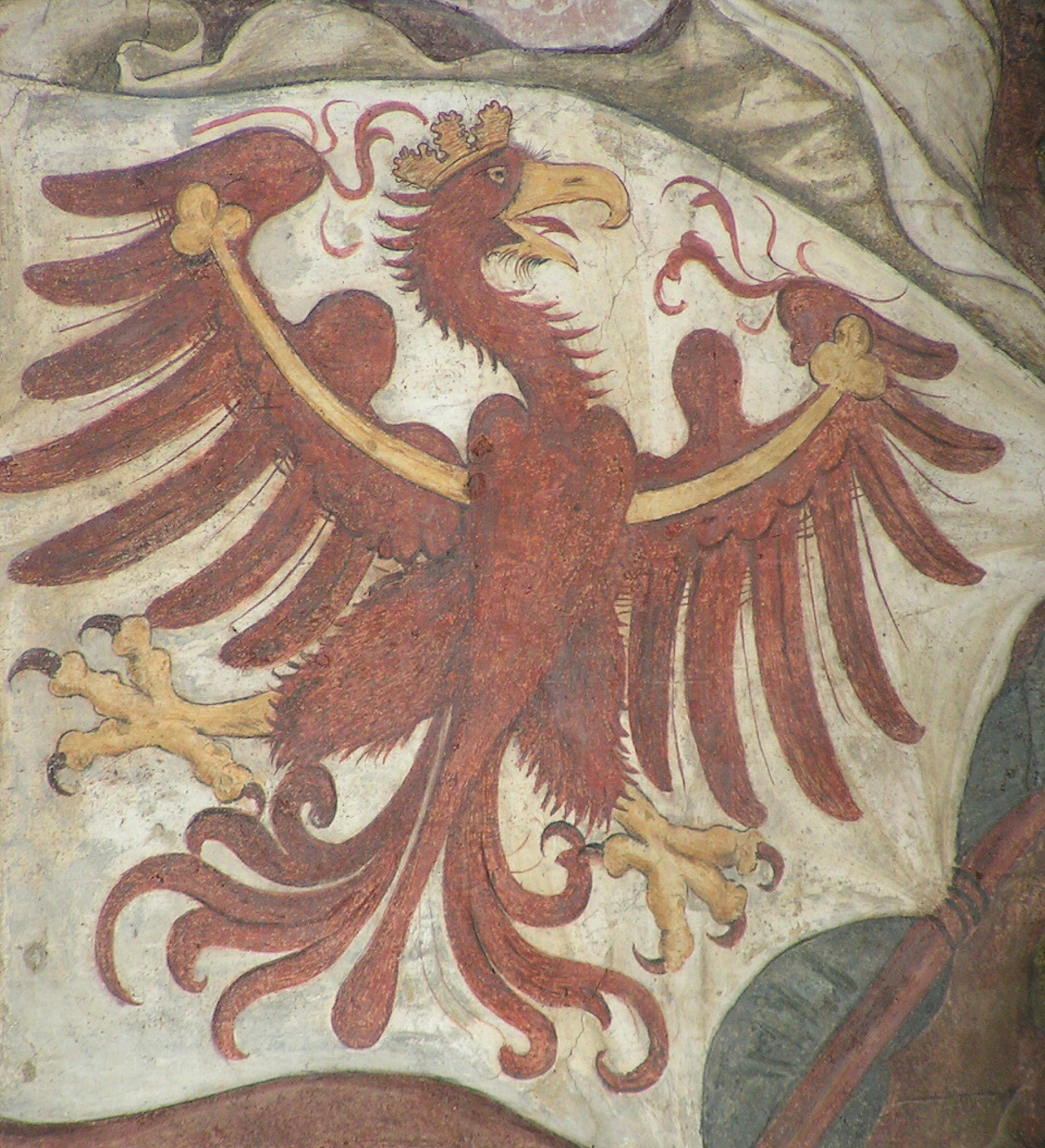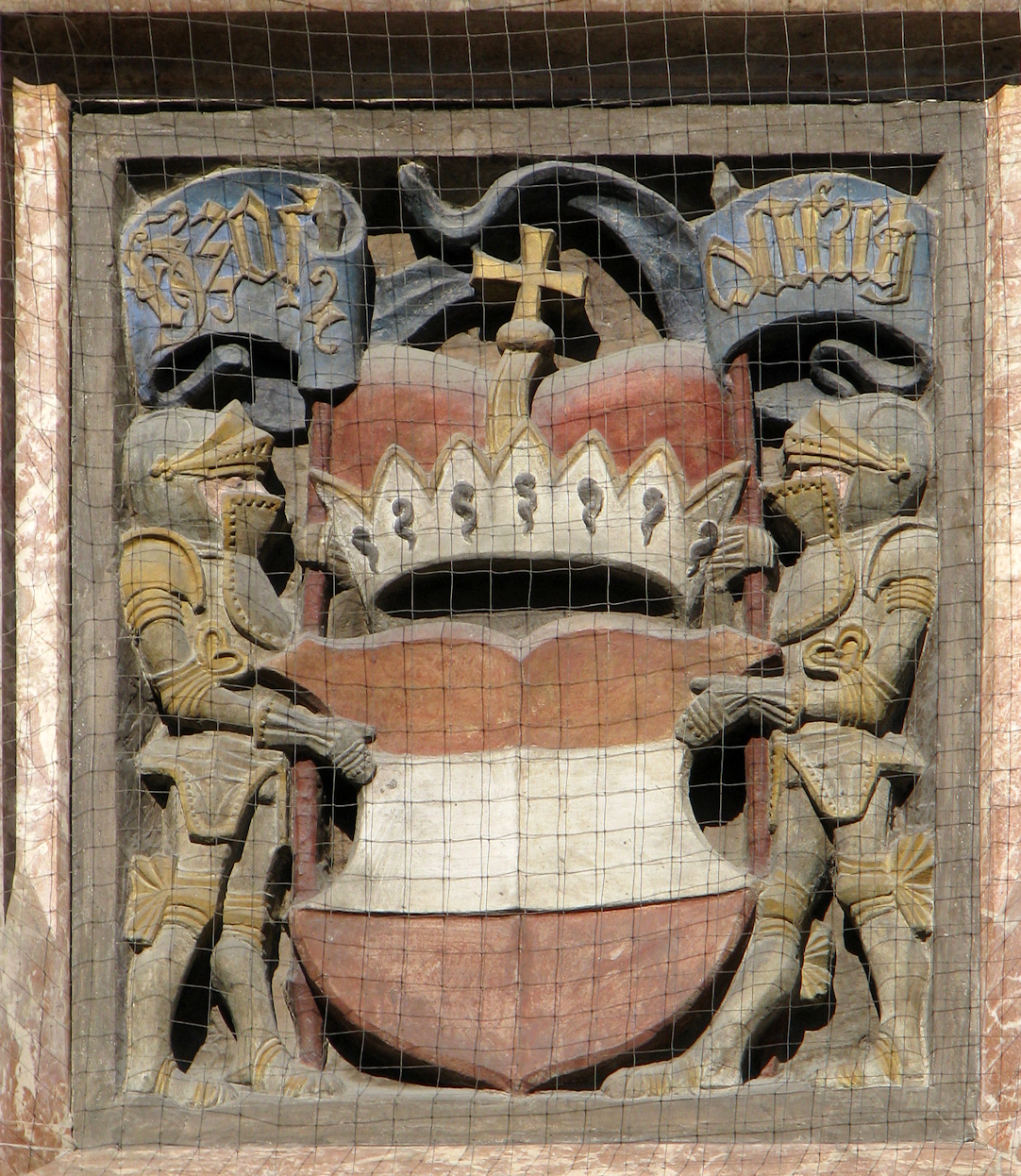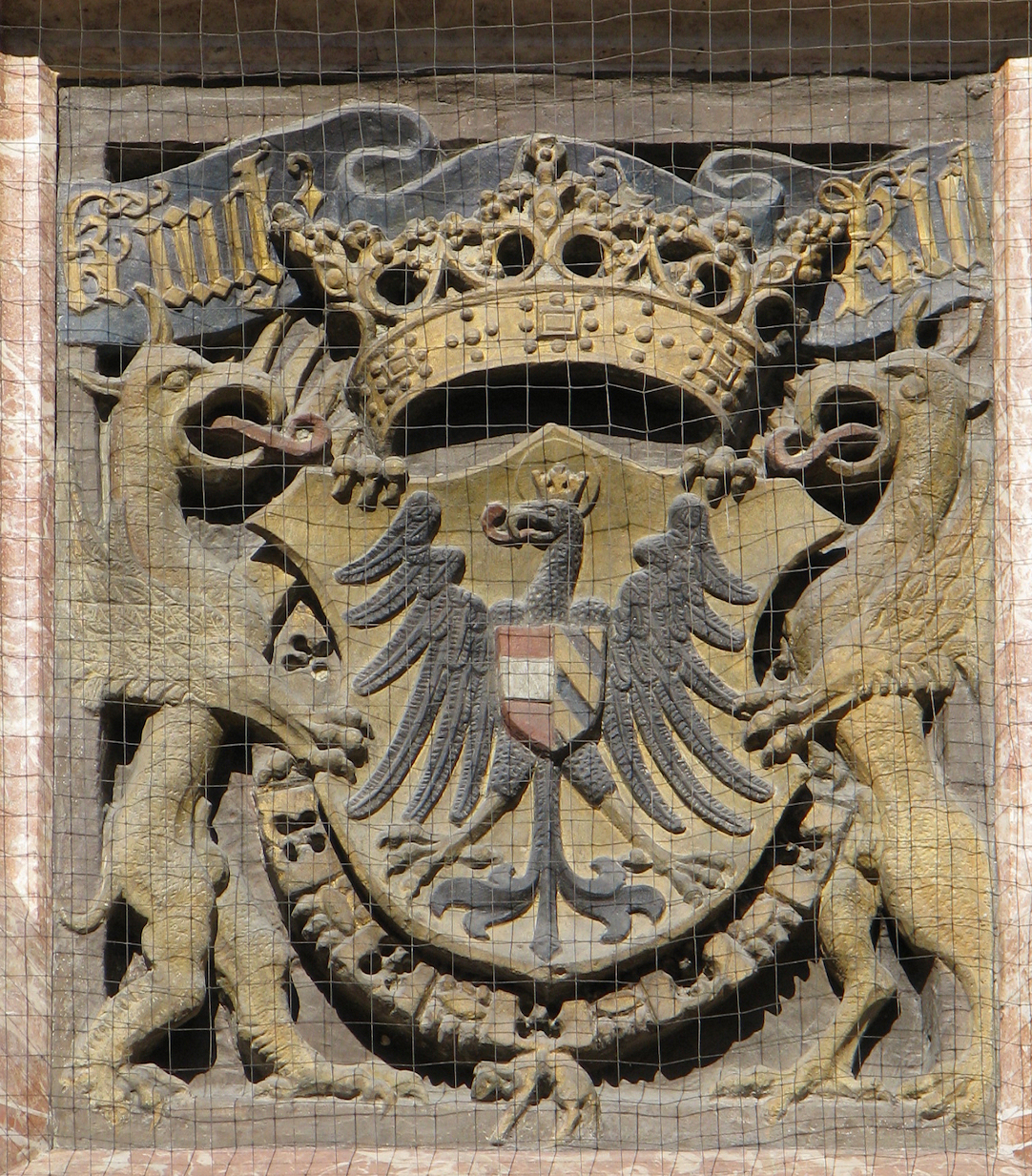 I'm not sure, if these are all.