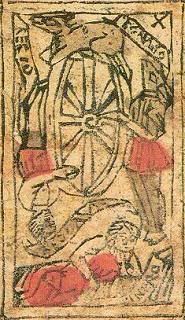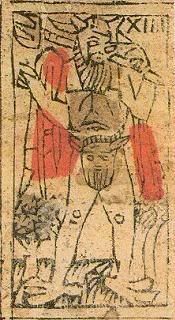 I love this deck. Several fragments exist, one in the Metropolitan Museum of Art, dubbed the "Dick Sheet" (after Harris Brisbane Dick), and another in the Museum of Fine Arts in Budapest, and also in the collection of Theodore B. Donson in New York. With so many surviving versions of this pattern, I can only assume it was very common and popular among the 'cheap and cheerful' decks of the time.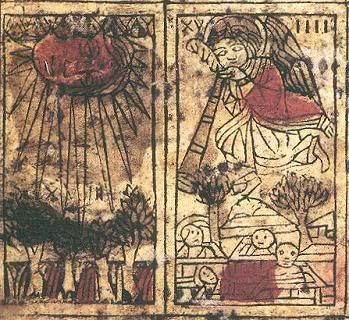 I want to start a campaign to have this deck officially called "The Renaissance Folk Tarot" before it becomes known as the "Dick Deck". I think this deck needs to be lovingly restored, and sold in bookshops worldwide. Robert Place restored a few of the images for his Tarot book, but he filled in the eyes with eyeballs. I like the 'empty eyed' look. It has the feel of Greco-Roman sculpture, which is probably just the 'classic' look the engraver was going for...
If anyone has other images of this lovely jewel, please do post!!
Cheers,
RaH