Another consideration:
Jupiter is a planet. Beside him there are 4 other planets: Mercury, Venus, Mars, Saturn.
And: Jupiter is highest card in a playing card deck, and the playing card deck has 4 suits, and the 4 suits are birds.
The German lot book oracle, to which I spend so much energy ("The pope and the donkey") ...
... had in its astrological ideas the curious detail, that "planets" are connected to "birds". This idea seems to have still lived in the time of Dürer, who painted Mercury with bird's feet (well, possibly cause he was the messenger of Jupiter and had shoes with wings traditionally ... well, then the other planets needn't to be birds).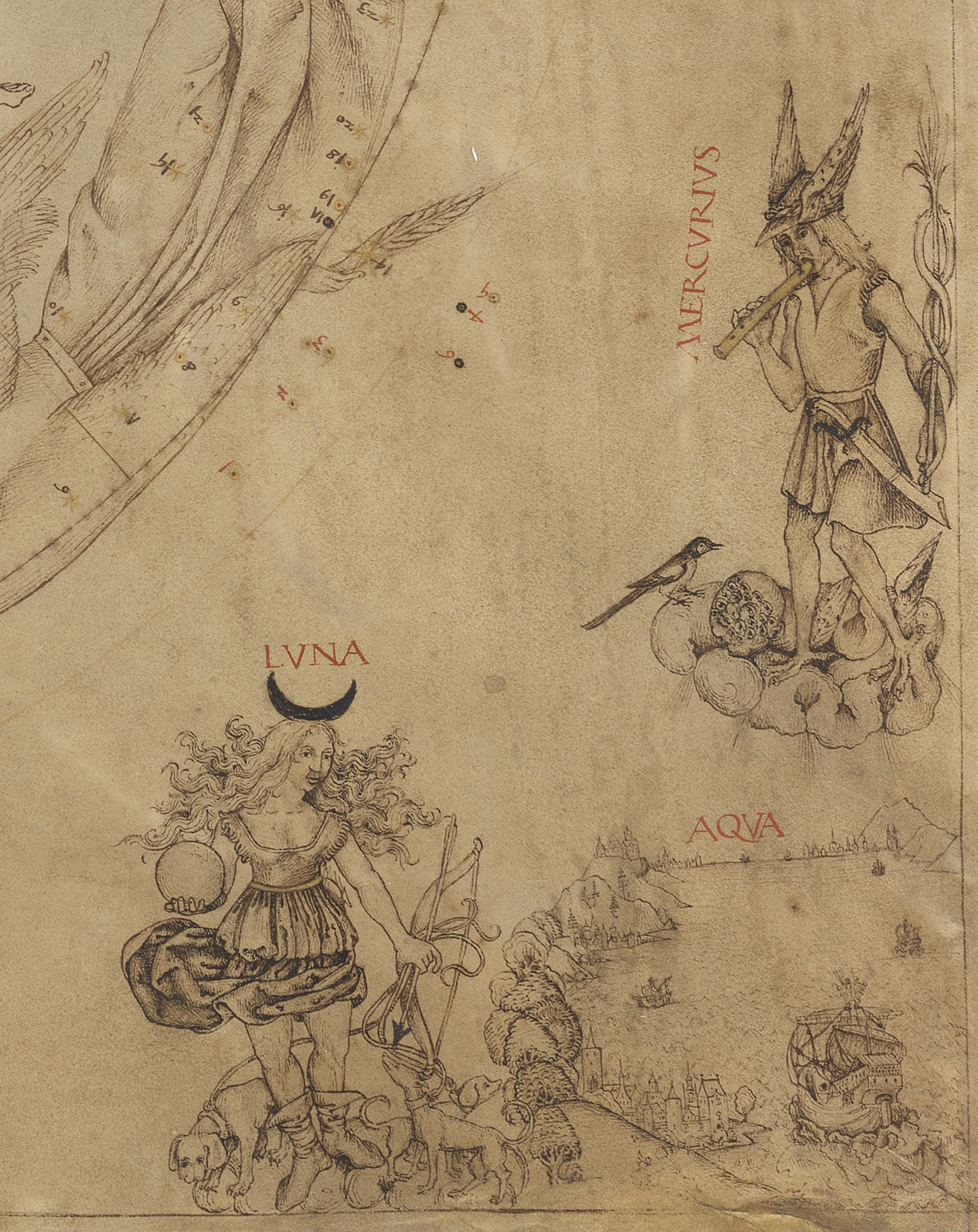 However, in the calendar representations the planet gods were sitting on flying chariots "above" at the heaven.